Evaluating the viability of new Big Data solutions
The TransformingTransport project has taken on the challenge to demonstrate in detail how Big Data will transform the mobility and logistics sector. The project is validating the technical and economic viability of Big Data solutions to reshape transport processes and services that can potentially increase operational efficiency significantly, deliver improved user experience, and foster new business models. The project is evaluating the different Big Data solutions and demonstrating how they can be easily replicated by other transport stakeholders in Europe.
Against this backdrop, transport leaders UPM-Transyt and Atos have joined forces to define the evaluation methodology of TransformingTransport. Together, they developed the reference framework to perform the technical and economic evaluation of the Big Data solutions that are being deployed in the 13 pilots of the project. Armed with the new evaluation methodology, the different pilot categories – or domains – can demonstrate all the separate benefits in a measurable manner after the Big Data solutions are applied.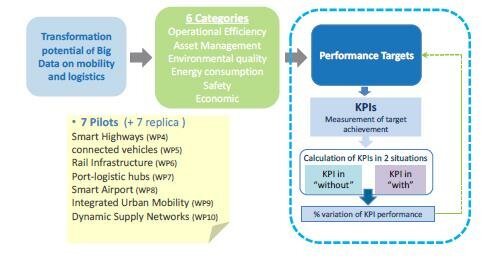 The proposed evaluation model covers the process of design, definition and development of four levels of evaluation that will allow the project to assess pilot performance by comparing operations before and after the deployment of Big Data solutions. To achieve its aims, the model will highlight the degree of improvement in the following six categories: operational efficiency, asset management, environmental quality, energy consumption, security, and economic performance. The assessment results will then be published to boost the adoption of TT solutions by other transport stakeholders within Europe.  
The four-level Evaluation Framework of TransformingTransport is shown in the figure below.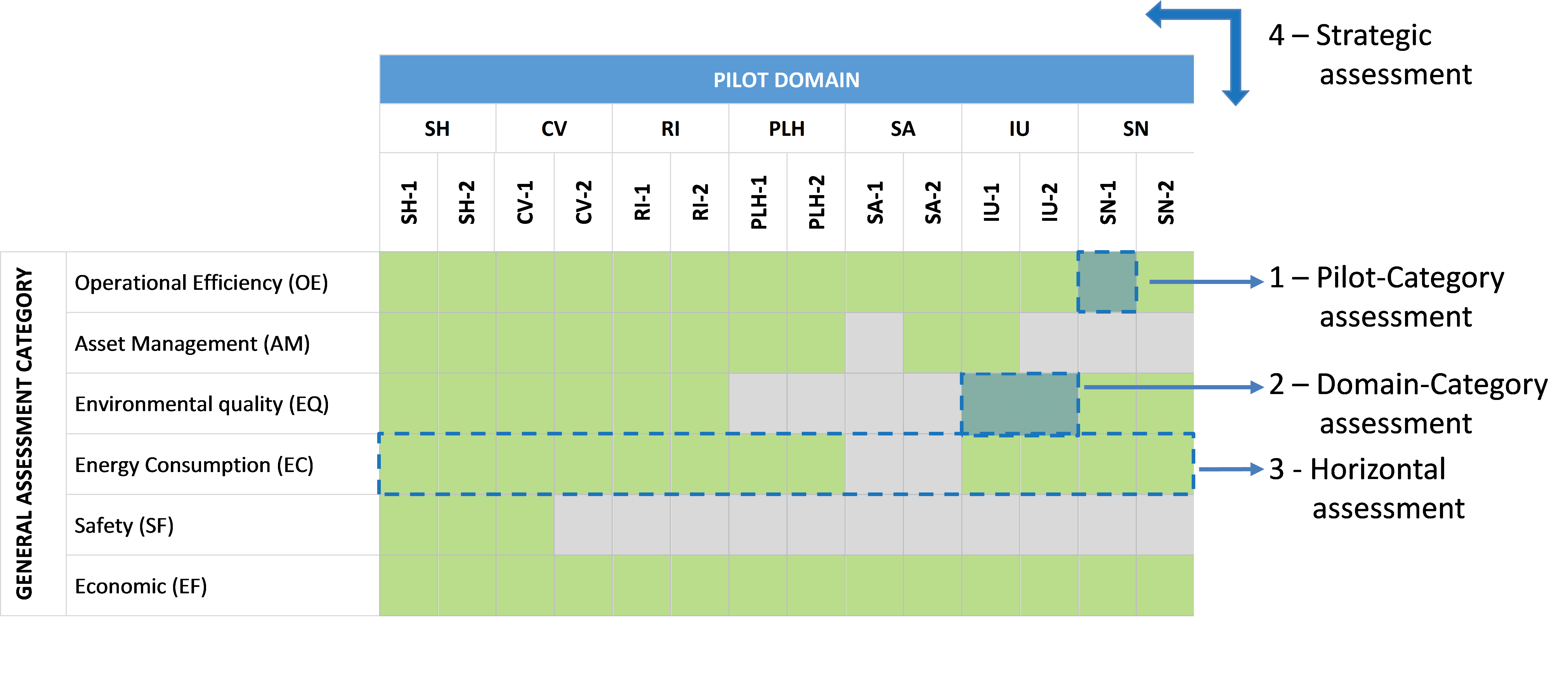 The initial level named 'Pilot evaluation' includes the individual scope of each pilot separately, while the second level called 'Domain evaluation', includes both leader pilot and replica pilot. The third level represents the 'cross-sectional evaluation to all pilot domains and helps compare between different transports modes. Lastly, the 'Strategic Evaluation' level combines all the results obtained by the pilots and identifies the progress achieved by TransformingTransport at project level.
TT will also reveal specific benefits and impacts resulting from the deployment of Big Data solutions in different transport domains. To carry out these evaluations, a set of key performance indicators has been defined for pilot and project levels. All the publicly available information related to the evaluation part of the project can be found here.