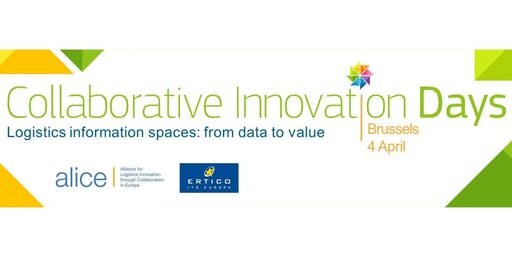 ALICE together with ERTICO are organising this one-day Collaborative Innovation Day –  that will take place on 4th of April 2019 at Blue Tower (1st Floor), Avenue Louise 326, 1050 Brussels, Belgium. We advise registered participants to go directly to the 1st Floor of the building were the event will take place.
In this Collaborative Innovation Day, they will share experiences and knowledge on industry & public initiatives, research and innovation projects in the field. We will revisit priorities included in ALICE roadmap on Information Systems for Interconnected Logistics and the conclusions of the Digitalization Collaborative Innovation Day in 2017.
TransformingTransport will present the results of the its Shared Logistics for e-Commerce pilot as well as policy recommendations deriving from problems and challenges captured whilst running the pilot.
More information about the event is available at http://www.etp-logistics.eu/?p=2637