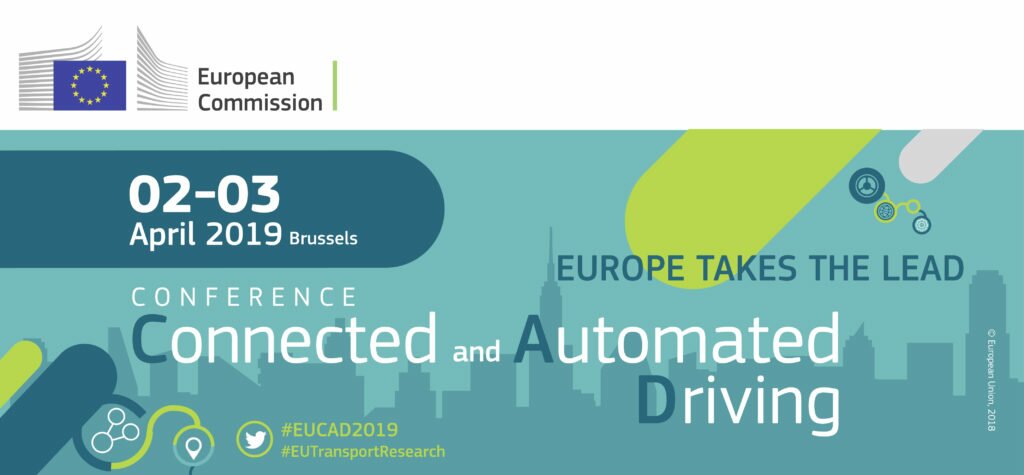 The Second European Conference on connected and automated driving - 'Connected Automated Driving: Europe takes the lead' (EUCAD 2019), is taking place in Brussels on 2-3 April 2019. The Conference is organised by the European Commission, with the support of the EC-funded project ARCADE.
EUCAD 2019 is the only conference in Europe that brings together political leaders from the European Commission and Member States with high-level representatives of industry and road authorities to discuss all the major challenges related to automated mobility.
Taking place just one month before European elections, EUCAD 2019 will also convey a strong message to citizens: their acceptance is key to the success of CAD. Engaging different segments of society in the discussion helps to establish a sense of inclusiveness and shared ownership and will encourage this acceptance.
TransformingTransport project is presented with a stand at the conference exhibition (G9). Representatives of the pilots from the TT Smart Highways, Sustainable Connected Vehicles and Integrated Urban Mobility domains will be there to present the project and pilots' results and verifiable evidence of data value that can be achieved in mobility and logistics by leveraging Big Data.
More information about the event is available at  https://connectedautomateddriving.eu/eucad2019/