Logistic service providers, fleet operators and truck drivers have to cope with various challenges in their day to day business. Customers expect 100% reliable and accurate transport execution from pick up to delivery processes. However, the traffic network infrastructure often reaches its capacity limit, especially in certain urban areas, at international seaports, cross-border areas or other logistic hot spots. In fact, life traffic information and traffic predictions are widely available via different navigation systems or traffic apps. Nevertheless, truck specific traffic information or real time information for heavy trucks are often not available or at least not in the required quality or format. To overcome this lacking, the Sustainable Connected Trucks Pilot is being set up by applying different Big Data approaches for added value traffic information and precise routing and planning applications, specifically designed for heavy truck fleets.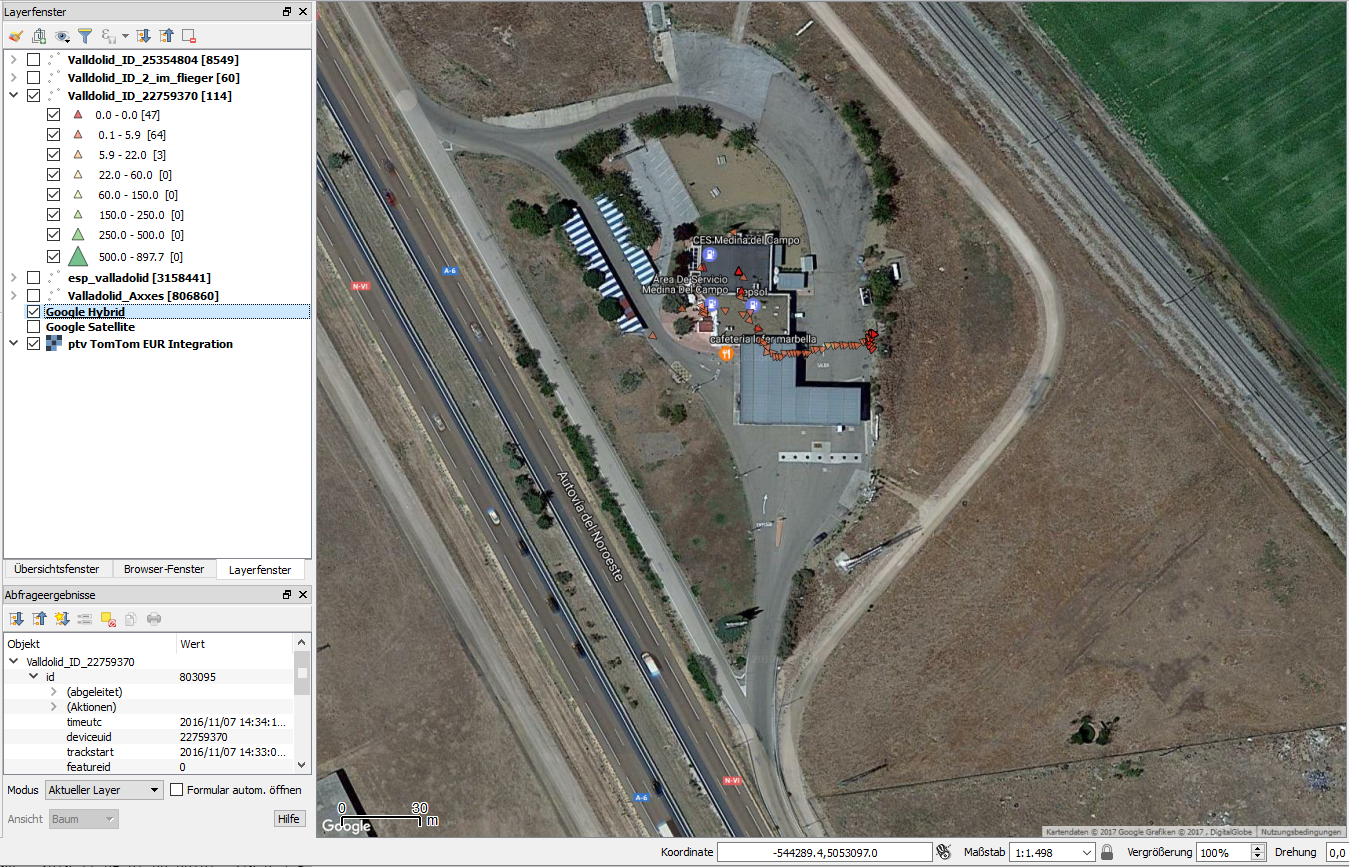 The main outcomes of the pilot are divided into three stages:
A cooperative big data infrastructure is set up to integrate data sets of PTV and services from TomTom based on a common architecture. In this way, accurate travel time calculation will be validated in a supply chain context. Furthermore, data analytics procedures and infrastructure will be set up which will be processing satellite pictures for the application on specific use cases.
The travel time use case is made available for key Transport Service Provider fleets to be integrated into their operational planning systems.
Based on previous analytic results, additional satellite data will be merged with further data sources for analyses of traffic situations relevant for trucks on certain corridors.